25th Swiss Boxer Dog Show
7 september 2019
Plan-les-Ouates / Geneva
Organization:
Swiss Boxer Club, Geneva Group
Lieu :
Swiss Boxer Club – Geneva Group
Route d'Annecy 118
1256 Plan-les-Ouates
Position GPS: 46°09'28.6″N 6°08'19.6″E (46.157942, 6.138783)
Judges
(alphabetical order)
Judges will be drawn to the circles publicly at the beginning of the show
Vesna Ćurčić (SRB)         Romuald Humbert – (F)
Veterans
Ginette Hufschmid (CH) + méd. vét. Sentha Laurent, Carouge (CH)
Intermedia :
15 – 24 month

Open class:
from 15 month

Working class :
from 15 month
(only with working certificate from the breeding society) =FCIWorking Certificate!
Champion class :
Int., Schweiz, VDH usw..: The title concerned has to be certified before sending the inscription form. Please send a copy of the certificate with your inscription form (art. 9.22 AG SKG)
Young Champion :
3 CAC from 2 judges (one at least in an international show, without time limit)
Veterans:
from 8 years on
Breeders group :
(Art. 10 AR SKG)
3 or more boxers from the same kennel
Opposite sex :
Male and female dog in the ownership of the same person
Veterans (nach SBC-Reglement) :
after check with a vet and according to a special age factor point system
Progeny :
males or bitches with at least 5 offsprings out of different matings
Specifications :
This exhibition is open for all German Boxers from Switzerland and abroad with pedigrees accepted by the Swiss Cynologie Society. Please send a copy of
the pedigree with your inscription form. Not admitted to the exhibition are sick dogs, bichtes in head, castrated dogs and cryptorchids. To be able to be ready
with the calaloque, please note that the entry-deadline has to be kept. A legal liability insurance for the dogs is obligatory. For the judgement the show
regulation of the Swiss Cynologie Society (SKG) are to be obeyed. During the judgement only the judge, a steward, a ring secretary and the keeper of the dog
are allowed in the ring. Please have the pedigree of your dog as well as the necessary certificate for workings dogs with you.
The show will be carried out by the reglementations of the Swiss Cynology Society (SKG, AR), which can be ordered at the following address: SKG, Postfach
8276, 3001 Bern or www.skg.ch
For the homologation ot the title "Swiss beauty champion" a certificated working trial with distinction commendation is
necessary (higher than "companion dog I").
Imported dogs in Swiss ownership have to be registered in the Swiss Stud Book (SHSB).
Vaccinations:
Attention: All the basic vaccinations are recommended.
Important message to all exhibitors
Exhibitors from Switzerland
To protect your dog we suggest the following vaccinations: rabies, distemper, hepatitis, leptospirosis, parvovirosis.
Exhibitors from other countries
Please pay attention to the following specifications: A veterinary proof ot vaccinations will be absolutely necessary to enter Switzerland. The vaccination has
to be administered at least 30 days before entering Switzerland and should not be older than one year.
The cantonal and federal veterinary services reserve the right to promulgate new decrees.
ATTENTION !
In Switzerland it is not allowed to show dogs with bobbed tails and cropped ears. Please note that there will be no refund of entry fees.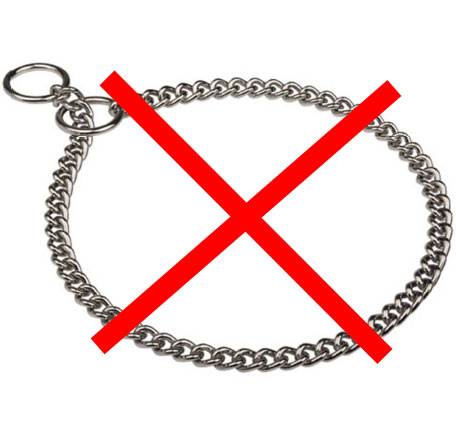 Dear Exhibitor, We have to reminde you, that slip leashes without stop are
by animal welfare law strictly forbidden in Switzerland.

This includes also all showleashes in the ring. Thank you for your understanding.